Videmus nunc per speculum in enigmate: tunc autem facie ad faciem;
nunc cognosco ex parte: tunc autem cognoscam sicut et cognitus sum. [ I Corinthians, 13:12 ]
CBA Research
is a partly professional partly personal website,
a modest interface to my quest in science and life. Here you'll find synopses of my current and past research projects and related publications, my courses
as well as some personal thoughts on research.
Highlights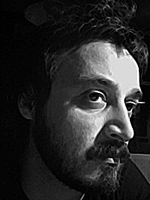 Research Interests
Content-Based Retrieval: multimedia content description, relevance feedback and models, user modeling, intelligent search paradigms.
Machine Learning: similarity learning, statistical ranking, discriminative models, active learning, data mining, collaborative filtering, semi-supervised learning, Bayesian theory and its applications.
Computer Vision: visual content analysis and description, image and shape matching, object recognition, image segmentation.